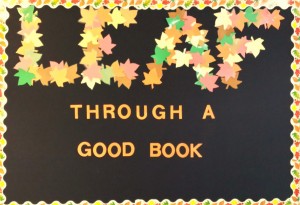 Did you know that many of our Library books once had a home with a student?
Some books are read and enjoyed at home and then get donated to our Library!
Do you have any books you are finished reading that are wholesome, in good or excellent condition and might be enjoyed by others?
You can DONATE them to the Library!
When donated items arrive, our Library staff assesses the donated books for use.  According to our assessments, many become part of our collection, some go on to other countries (often in the spring on MEI missions trips), some are sold at our used book sale and some go to MCC.
The Library also accepts DVDs for the collection and stickers for bookmarks and prizes.
Thank you to the many, many families that have donated books to the Library over the years.
Books really are a gift that keeps on giving.  They are loved, appreciated and enjoyed by our students.